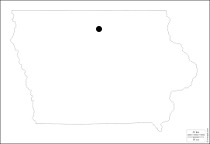 n.c.iowa
I guess I'm starting to pick that up.

all I'm gonna say we( meaning my area) isn't close to the basis levels that we had in 2012/13 (worse now). So to me it kinda reaffirms that usda is pretty close, maybe another half million to a million too high. That's close enough for me.

the thing that's different now is that the industry that's responsible for a full third of our demand is on a knife edge, if margins don't improve in that business it could put a half billion bu. back on the carryover sheet so fast it's make a persons head spin.