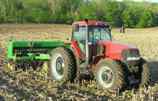 central - east central Minnesota -
Nice ! Thanks for sharing the pic's.
Is that a rental side by side or is that yours ? Do you think you'll upgrade to the "desert" machines that the rest of the AgTalk folk seem to have ?
I appreciate all the pic's and vids by the AgTalk folks sharing their desert vacations and retirement times here on AgTalk.
What's the story on the old rusty engine on your ride? TIA