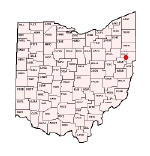 northeastern Ohio
TJH - 7/4/2018 08:11

Just to let you know. Can't call Fuse anymore for help. Had an issue this spring and dealer wasn't much help, so called them. Sometime after the first of the year they changed. You now have to go to the dealer and they can call them. I suppose the dealers didn't like them providing a free service that the dealer could be charging for.



Yep, no more free support. FUSE guys seemed to be very knowledgeable and helped me a couple times. AGCO knowledge base is terrible to navigate for the techs. My tech told me they have unveiled a new support system for them, but they have not transferred all the data from the old one into the new one yet........